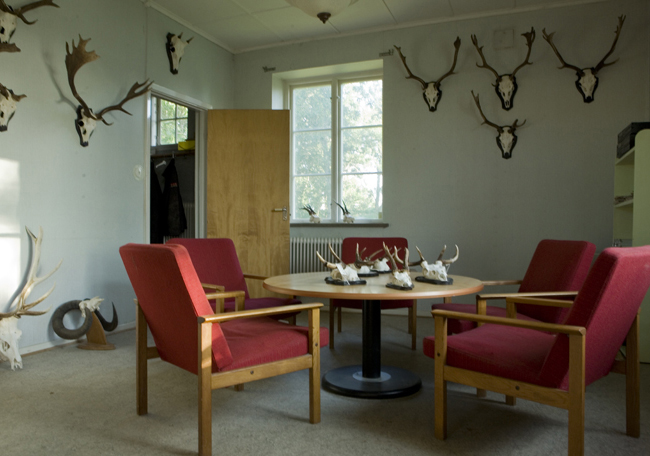 The brother in law took all of us to an amazing forest to look for and feed wild boars.
We did got to see them, whole familys of wild boars. Very close, it was awesome and a
bit frightening. And I didin´t bring the camera. I did bring it to the forest cottage
afterwards though. It was a very mixed emotion experience.
Henning Trollbäck´s Dalahäst poster at
hoppa hage.
--